September - October course participants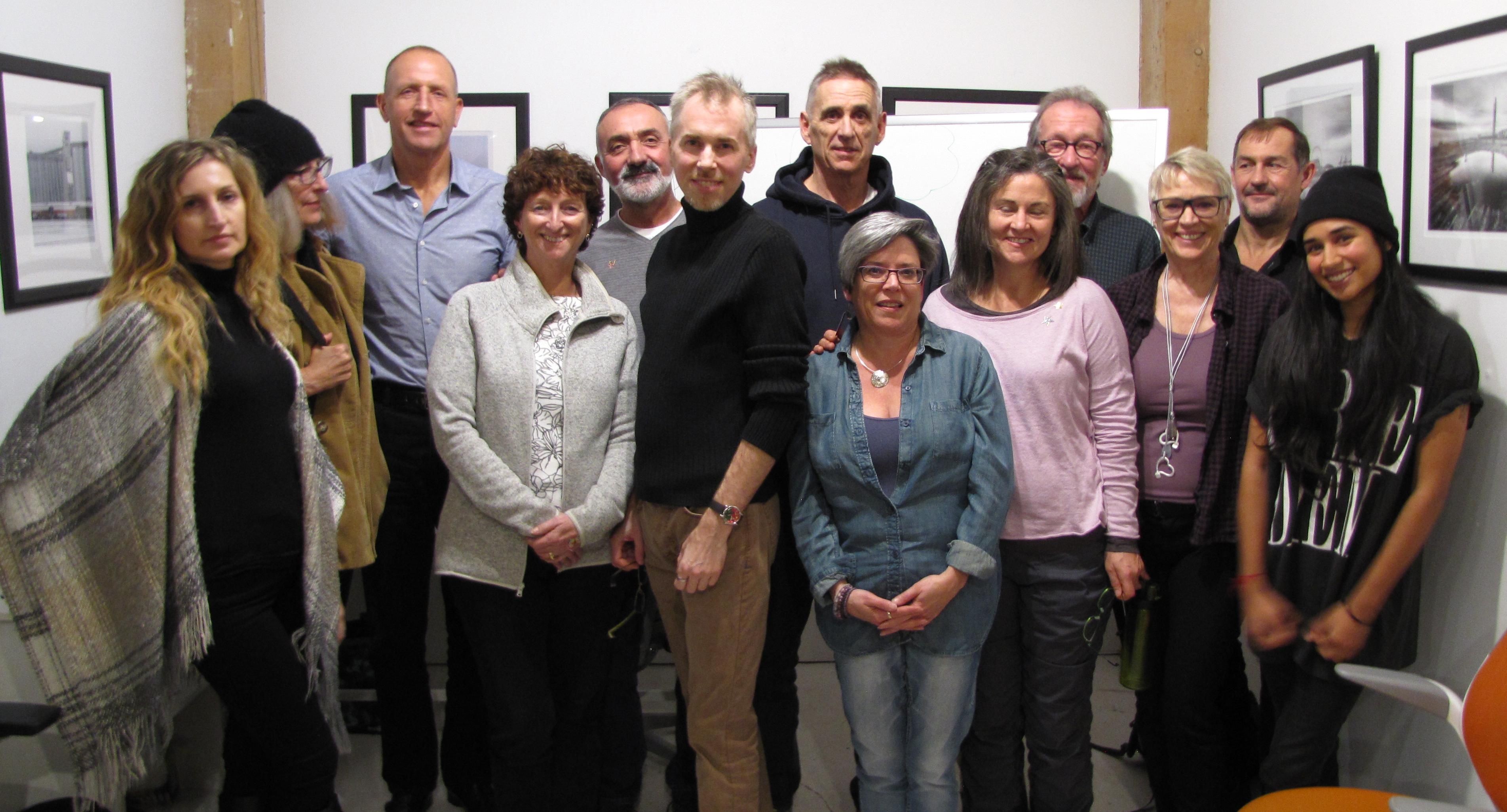 13 of us jammed into the fun Creative Coworkers meeting room
Back row, L-R: Jaime, Leon, Al, Lyn, Tony
Front row, L-R: Faya, Mary Lou, Cathy, Michael Persimmon, Shauna, Susan, Jan, Sunny
Here's some of their feedback...
"I have opened a door and have been invited into a warm and loving place that I need and want to explore."
"Love the way you explain what it is like in meditation. Your explanation have helped me 'get it'."
"This is the best mediation I ever learned."
"Good pacing, very interactive, the right amount of content. Your passion for your subject is irresistable."
"You over delivered!" 
"I'm deeply appreciative of the meditation practices you shared - they have changed my life!"
April - May course participants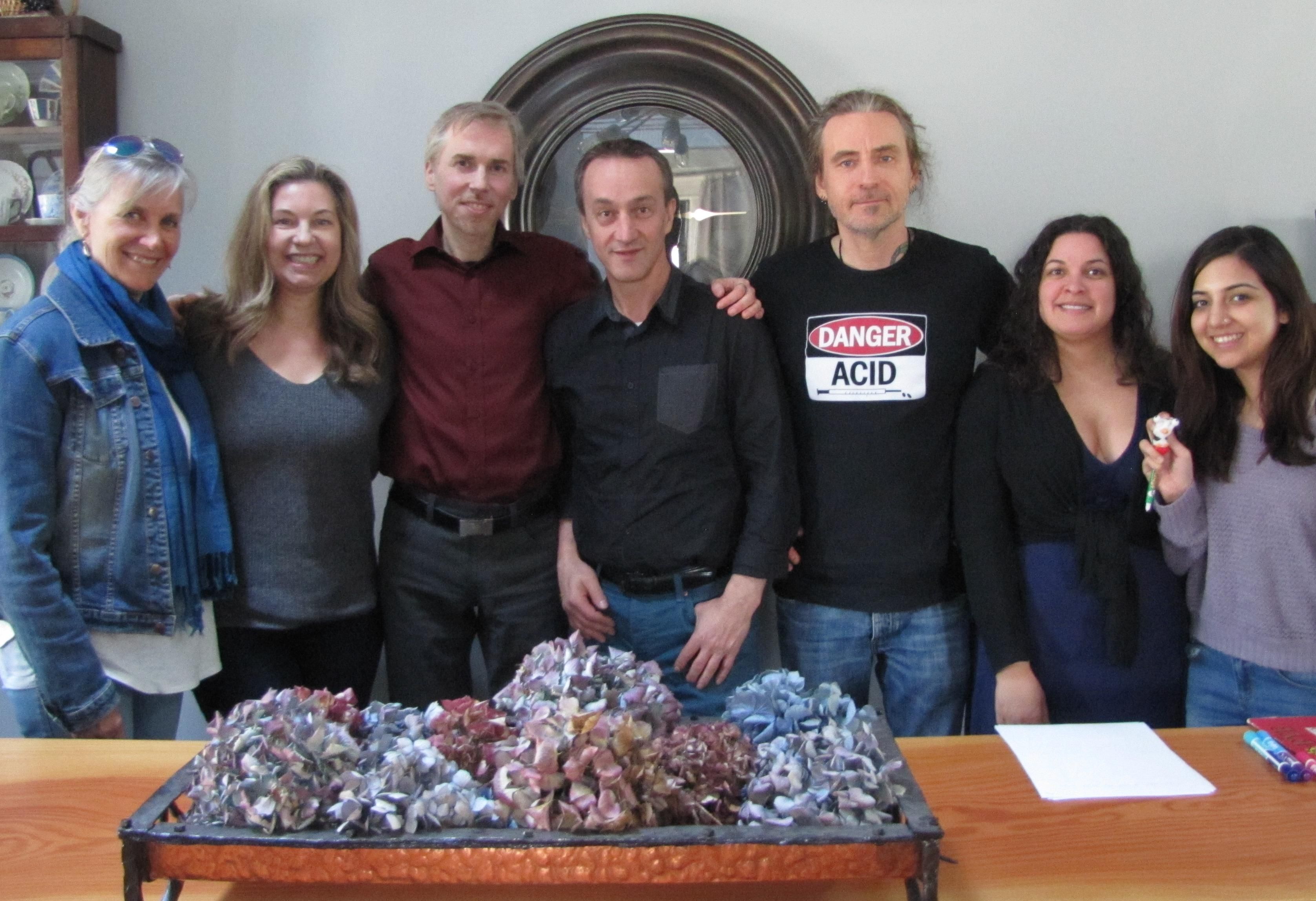 Nine of us in Kelly Ready's artistic home
L-R: Marnie, Jane, Michael Persimmon, Nisvet, Kelly, Brandi, Sahiba
Not visible: Carie, Emmie
I didn't ask for feedback in this course, but everyone was much more relaxed than when they began, as you can tell here.

And there was Bean the Cat, showing us how it's done...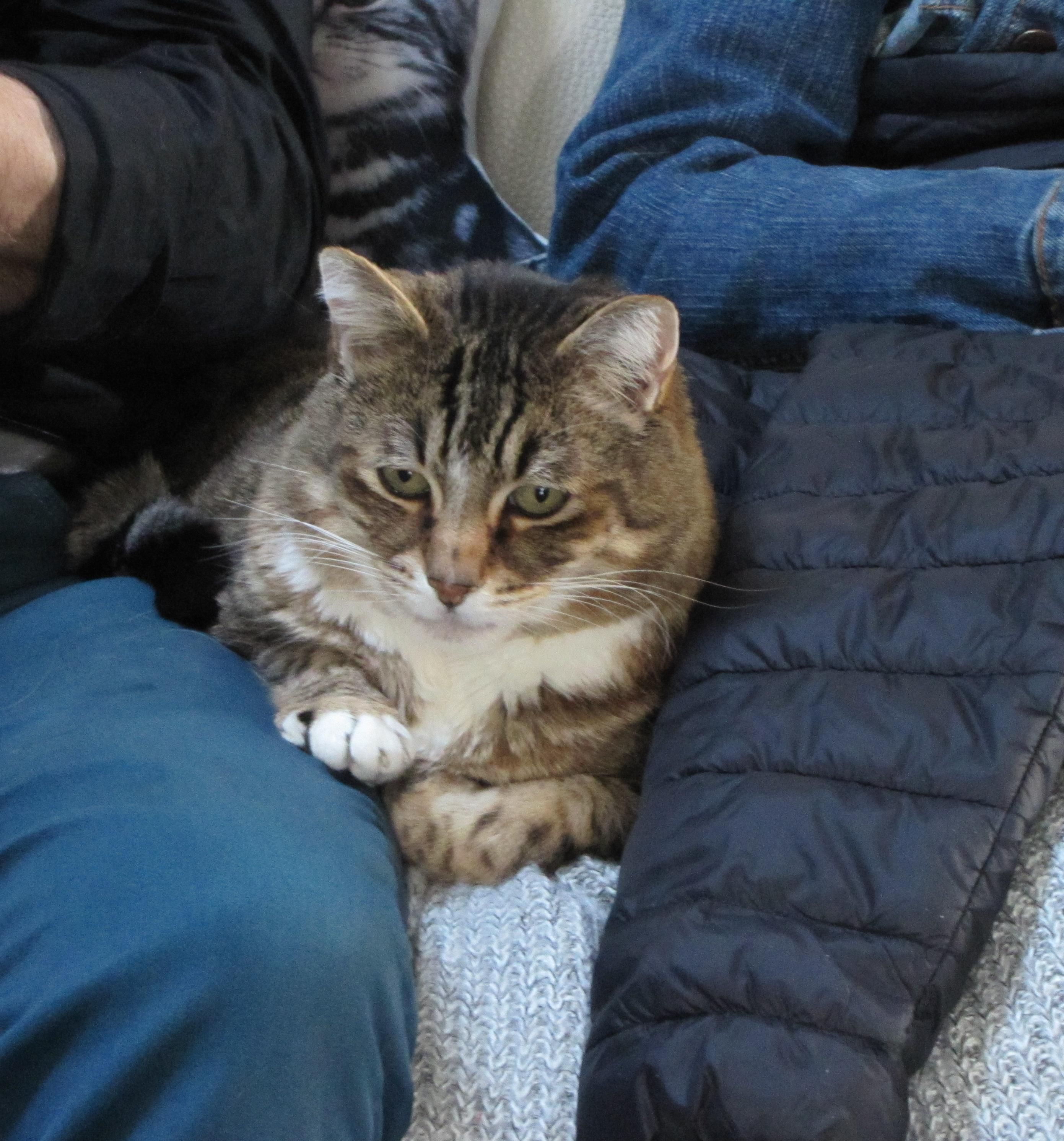 January - February course participants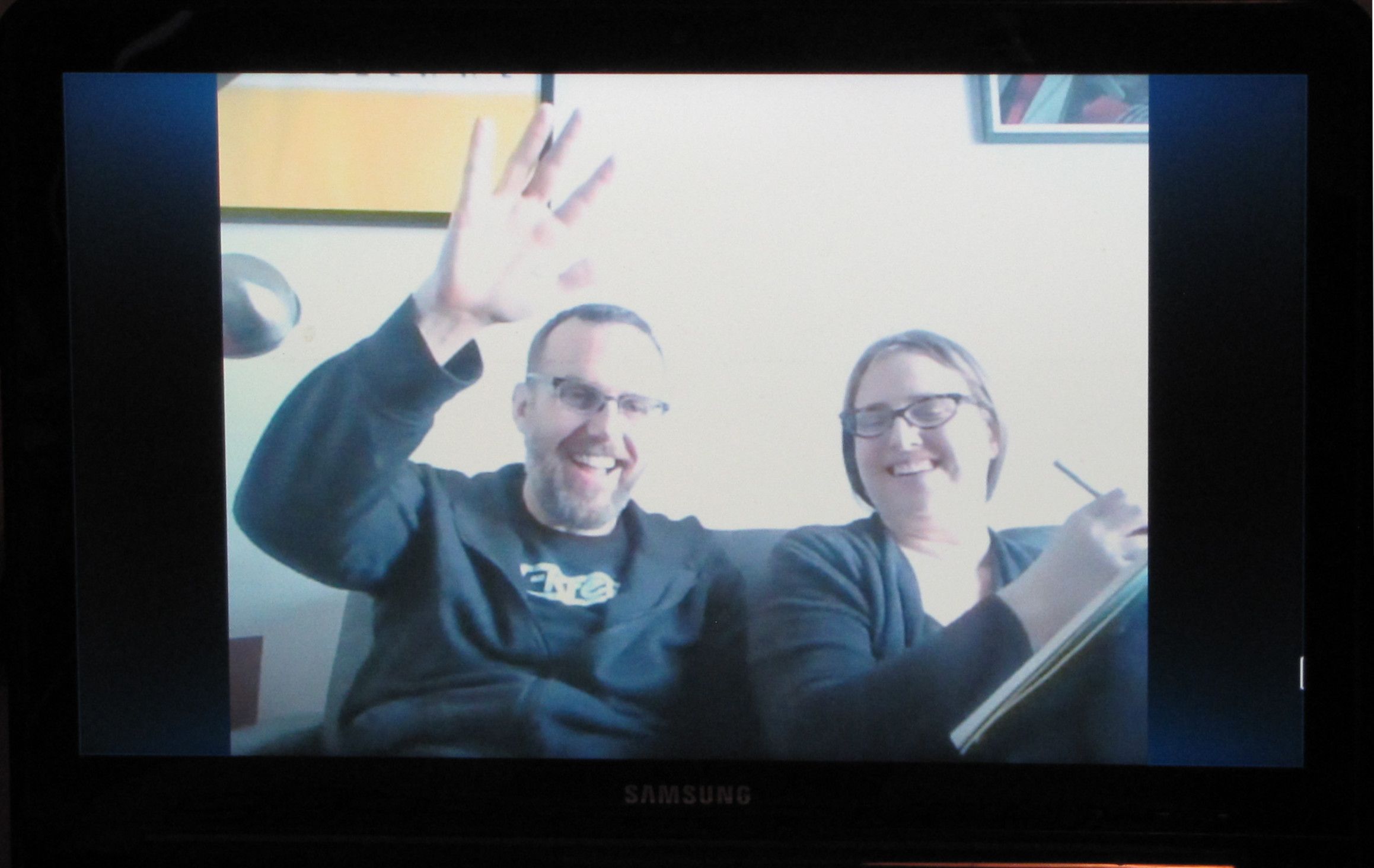 My first experiment of remote teaching
L-R: Steve and Johanna in cyber California

I've known Steve since we met at tennis camp in 1983. This course was originally title "Meditation for Vegans", and it turned out just that way if we don't count their eavesdropping kitties.
A handsome couple, eh? 
Below is how it looked on their end... I used custom crafted software tools with Raspberry Pi's to live stream the hi-def video of my chilly home.