Have you ever meditated... for an hour?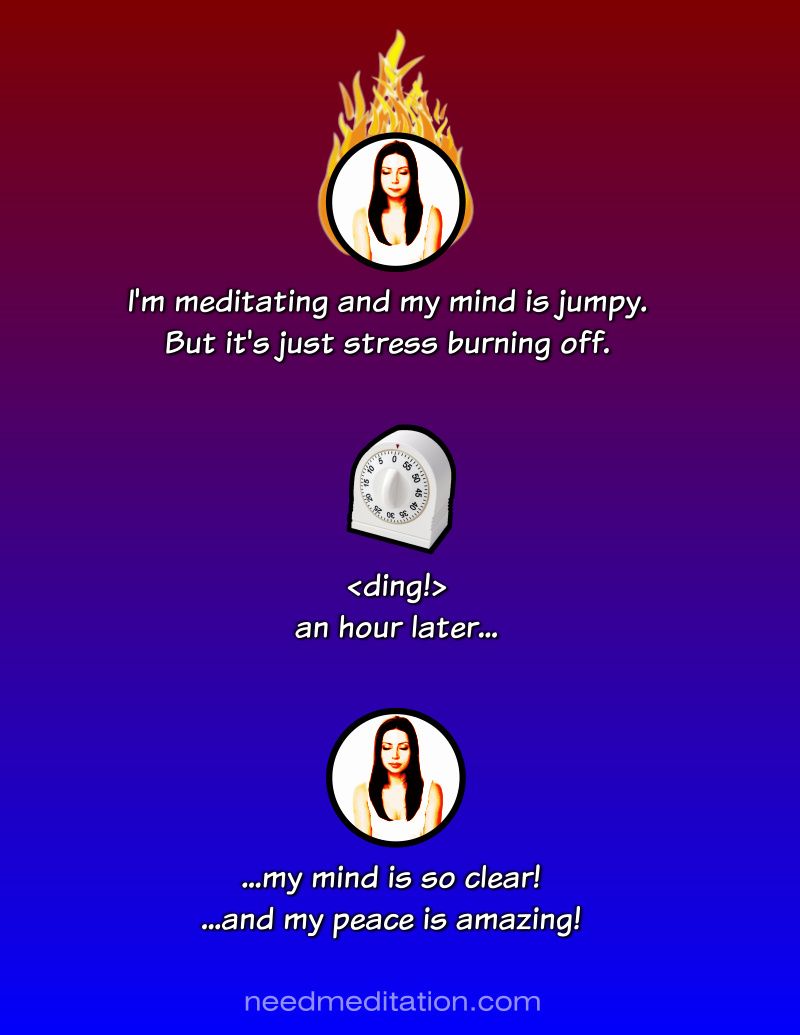 Have you ever meditated for an hour?
After a recent group meditation, one commented that it takes her about an hour of meditating for the stress of the day to "burn off". Then her meditations transform, becoming a profound pleasure, and effortless to sustain. 
(Incidentally, her peace is palpable.)

Another, who was inspired by her descriptions, and after meditating for an hour, excitedly remarked that for the first time, he felt his awareness stay expanded within The Infinite, a still inner space without boundaries. 
"Well, they must be special," you might be thinking.
No, not at all! 
Since one learned only two months ago, you can have this too. This experience is not rare nor exclusive; it's for the asking.
Can you can meditate for an hour? That's probably a "no way" if you're focusing on your breath.
But if you have subtler techniques, time slips away because the Infinite is your destination, not the breath.

Intend to give yourself the gift of a "deep dive" into the ocean-like Infinite that holds us all. 
Is that setting aside 60 minutes on a weekend afternoon?
...or is it coming to a group gathering for the camaraderie?
...when could you make it work for you?

P.S. Remember: lots of thoughts means lots of stress is dissolving. Ride it out, let it burn itself off, it's a good thing!